It's More Than Just Money
A guide and tool to help you escape the rat-race and build generational wealth for you and your family.
Whether you are a seasoned investor or a young person starting out in your journey, you will find the 60 concepts outlined in this book simple to put into practice.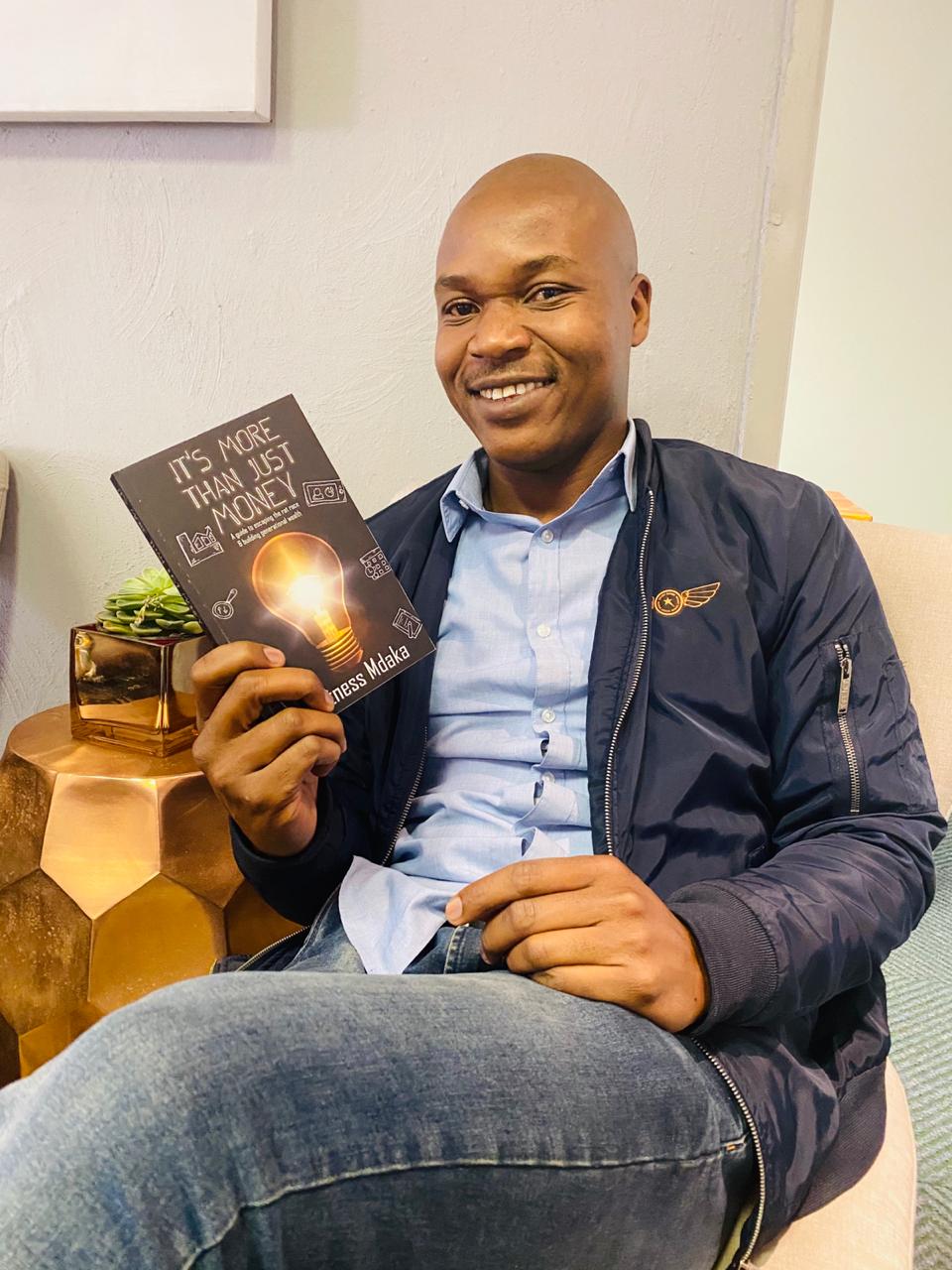 Entreprenuer, Witness Mdaka
Witness Mdaka is the founder and CEO of Quality Growth International, a dynamic property investment, development, and management company. He is passionate about helping Africans unearth their potential.
A property investor, visionary leader, writer, and successful business owner in his own right. Mdaka started his career in the property industry in 2008 when his mother, to fund his studies, built backrooms at their family home in Tembisa, South Africa, and told him (then 18 years old) to "look after the investment so that he can fund his university studies".
He holds a Bachelor of Business Administration Degree with a double major in Marketing and Strategic Management from Midrand Graduate Institute, a Certificate of Global Business from Regent College in London and a Post Graduate Diploma in Project Management from Mancosa.
Learn More about Witness Mdaka on www.witnessmdaka.com/about/
Frequently Asked Questions
How much does the book cost?
The cost of the book is R375 (including delivery in South Africa).
How long does it take to receive the book?
3 to 5 working days.
How can I get advice from Witness?
Join the Inner Circle Chats where Witness chats about different topics every month and has a Q&A session.